Company profile
Company name
Kyoei Tsusho Co., Ltd.
Establishment
June 10, 1969
Capital
20,000,000 yen
Representative
Representative Director & President Naoya Fukutani
No. of employees
20 (12 male / 8 female)
Address, Contact
〒675-0045
100-1, Kishi, Nishikanki-cho, Kakogawa-shi, Hyogo Prefecture
Businesses

Wholesale of industrial chemicals
Import sales of industrial chemicals
Research and development as well as manufacture of chemicals
Manufacturing and sales of caustic soda
Sales of composite resins and their molded products
Sales and installation of various industrial equipment
Sales of high pressure gas
Collection and transport of industrial waste
Intermediary for the treatment of industrial waste
Others, all other work ancillary to the above

Transacting banks

Sumitomo Mitsui Banking Corporation, Kakogawa Branch
Tanyo Shinkin Bank, Takasago Branch
Tokushima Bank, Ishii Branch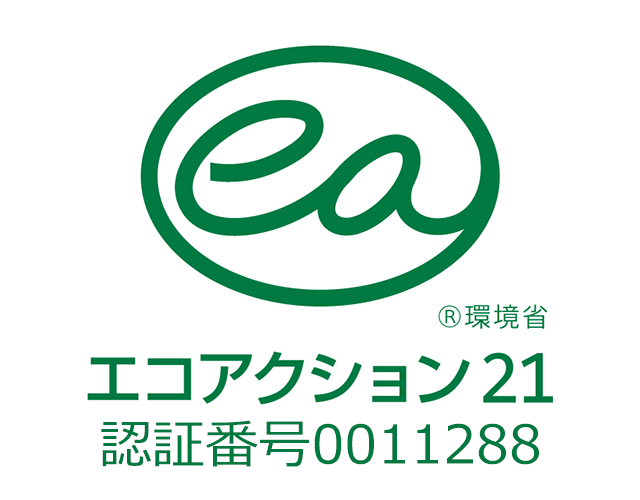 History
June,1969
Established as Kyoei Chemicals and Pharmaceuticals Co., Ltd. with a capital of 600,000 yen for the purpose of selling reagents and industrial chemicals in Futami-cho, Akashi-shi.
October,1970
Relocated to 92-35, Kishi, NishiKanki-cho Kakogawa-shi. Capital increased to 1,000,000 yen at the same time.
April,1975
Capital increased to 5,000,000 yen.
June,1975
Obtained license for the collection and transport of industrial waste.
December,1978
Obtained sales license for high pressure gas.
April,1984
Tokushima Office established at 1068-4, Aihata, Ishii-cho, Myozai-gun, Tokushima Prefecture.
July,1989
New company building constructed and main office relocated to 100-1, Kishi, NishiKanki-cho, Kakogawa-shi.
March,1991
Capital increased to 10,000,000 yen.
July,1991
Company name changed to Kyoei Tsusho Co., Ltd and company organization changed.
December,1995
Shipping base for caustic soda established at Ikeda, Onoe-cho, Kakogawa-shi.
February,1997
Obtained license for the manufacturing of poisonous and deleterious substances and production of caustic soda started.
August,2002
Obtained sales license for alcohol.
June,2007
Obtained general construction work permit.
January,2009
New company building constructed and Tokushima Office relocated to 1356-12, Kizu, Muya-cho, Naruto-shi, Tokushima Prefecture inside the Naruto Softnomics Park.
October,2010
Obtained import license for poisonous and deleterious substances.
February,2013
Obtained used goods license.
June,2013
Capital increased to 20,000,000 yen
June,2013
Obtained special construction work permit.
September,2014
Naoya Fukutani became president.
June,2016
Obtained Ecoaction21 certification for environmental management.

July,2018

combined The Tokushima branch with The Head Office.

June,2019

Given the Certification of Superior enterprise by 

Hyogo Association for Safety Of Hazardous Materials

.